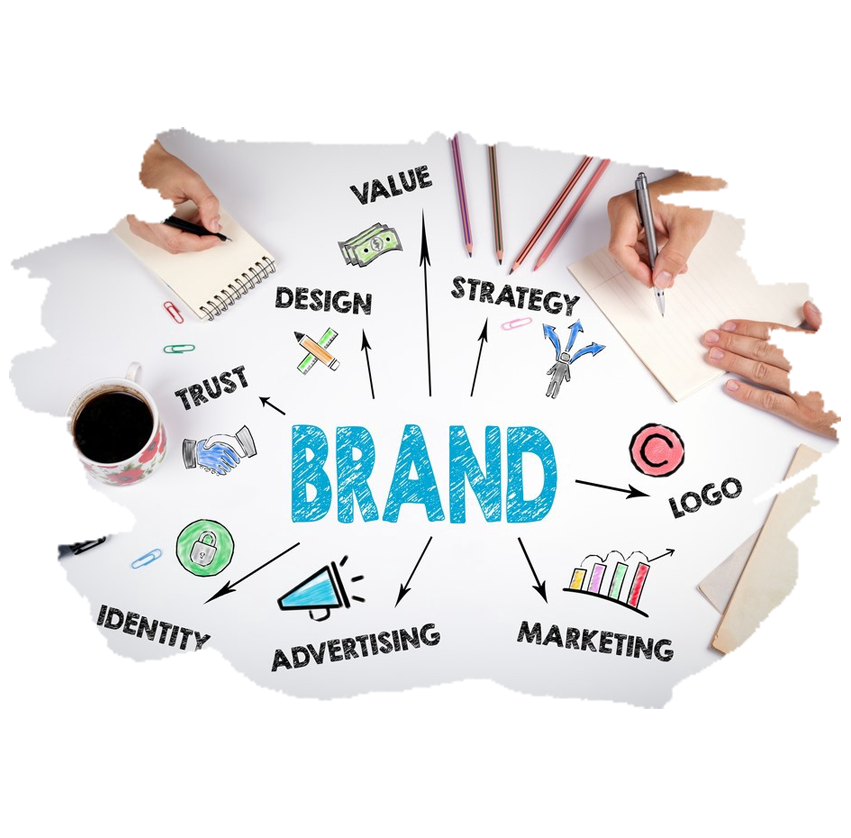 The Brand Identity you need. The Price you Deserve
Branding is much more than just having a logo and it is something that can increase the value of your company and even motivate your employees and help to attract new customers. So what exactly is a brand? In short, it is everything!
When you think of a brand, everything related to it comes into mind starting from the logo to its website. Thus, brand can be defined as the way your company is perceived by the customers. Thus, it includes your company's service, advertising, social media presence, logo and reputation. When all these are working well for your company, it means that your brand is healthy. On the other hand, it might be that your company is well known for the quality of products and services it offers but has a tarnished brand image for offering poor customer service.
Our focus: helping businesses like you grow and get noticed
Branding enhances recognition and this is the most important reason as why branding is important. Logo is a major element of branding and it works like the face of your company. Think about McDonalds…what is the first thing that comes to your mind? The golden arch of its logo…isn't it? A professional and creative logo design can be powerful enough to create the right impression and we at eDesign Innovative offer you just that.
Branding can help build trust and as a professional appearance in all media increase credibility. Branding also supports advertising as the targeted demographic and the chosen medium helps in building the brand. Branding can also increase the value of public stocks of a company. A strong brand can garner future business and it is said that a branded company enjoys better financial returns as compared to the non branded ones.
Branding can also encourage and motivate your employees to give in their best. They have something to look forward to and when they understand the reason for your company being there, they try their best to help you to achieve your goals. A strong brand ensures the company logo to be something like a flag, the employees can rally around.
We are a Brand Promotion Company in Pakistan and our branding solutions ensure that you get more customers. You get referral business and that increase your customer base. Mouth referrals are the strongest advertising elements and it is only possible when you have a brand that people can talk about. Branding is also important for having an online presence.